Published March 28, 2019
The 2019 Honda Passport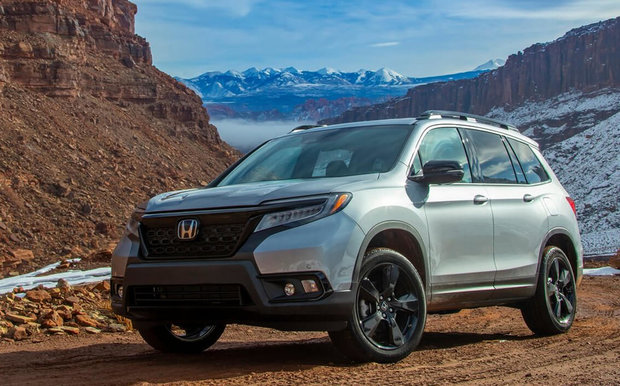 The 2019 Honda Passport, designed for adventure and the Great Outdoors
You don't have to look far to find the inspiration for its name. The Honda Passport was designed for travel.
Ideal for exploration, the outdoors and family excursions, this SUV promises incredible adventures in parts yet unknown. Thanks to its five-passenger configuration, there's plenty of room for the whole family. And the Honda Passport also has all the cargo volume you need for a camping trip.
The hidden underfloor storage compartment—identical to the one found in the Ridgeline—will come in handy when you want to ensure that your outing is an unforgettable experience.
The power of the Honda Passport
Whether in the city, in the country or on the highway, you won't fail to be impressed by the power of the Passport. Its 3.5 L V6 i-VTEC engine with all-wheel drive will master the road with no problem, providing all the power you need, anytime, anywhere.
The 280-horsepower engine in the 2019 Honda Passport, deploying 262 pound-feet of torque, will make your mouth water the minute you find yourself behind the wheel of this smooth operator. And the automatic 9-speed transmission will easily take you wherever you want to go.
When it's time for a getaway, don't forget about its impressive towing capacity. The Honda Passport has no trouble hauling loads as heavy as 2,268 kg. And with its magnificent road-holding capabilities, your peace of mind is virtually guaranteed.
Safety first in the 2019 Honda Passport
The comfortable passenger compartment is equipped with a touchscreen that connects with your smartphone, providing easy access to your favorite music. The multi-angle rear-view camera in the 2019 Honda Passport enables you to see everything that's going on behind you when you set out on a new adventure.
With a blind spot information system and a compass built right into the dash, courtesy of the Honda Satellite-Linked Navigation System™, you can head out with ease, no matter what road you choose to take.