Published July 4, 2019
The Honda CR-V Hybrid: the best of all possible options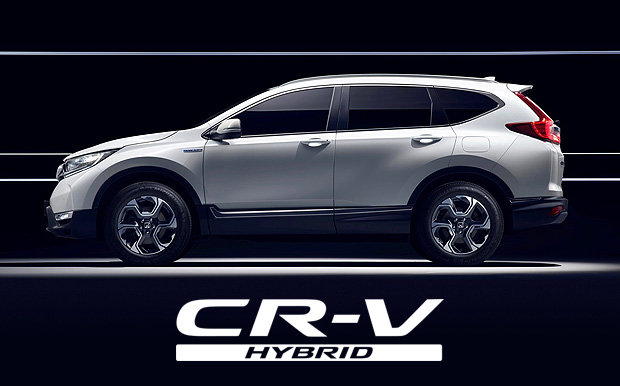 Until recently, compact SUVs with a full hybrid engine were few and far between. But suddenly, the most renowned Japanese manufacturer decided to abandon diesel in favor of going green. The Honda CR-V Hybrid was born out of a desire to offer an alternative to the Toyota RAV4 Hybrid and the Lexus NX. And we couldn't be happier, as the vehicle's average consumption of only 5.3 liters per 100 kilometers is an outstanding result.
The Honda CR-V Hybrid: good and good-looking
If its performance on the road is superlative, the Honda CR-V Hybrid doesn't disappoint in the looks department, either. With metallic paint available on all models, it can also be equipped with 18-inch wheels, a chrome-trimmed grille, a panoramic sunroof, adaptive cruise control, head-up display and the best lane-keeping assistance system out there. It will look sharp—and make you look sharp, too—whether you're cruising the highway or the city streets. The mixed usage of gasoline and electricity results in savings that will make all those who haven't had the good fortune to find themselves at the wheel of a Honda CV-V Hybrid green with envy.
Impeccable drivability in the Honda CR-V Hybrid
An exceptionally fluid driving experience awaits you, thanks in no small part to the Intelligent Multi-Mode Drive (iMMD) system. With this new technology, you can toggle effortlessly between three driving modes: EV, Hybrid and Engine. No matter what speed you're going. This makes the Honda CR-V a true champion of fuel economy, which means that it also emits less CO₂ into the atmosphere. And you won't have to sacrifice power, as it can deliver 184 horsepower when you need it. You can count on the Honda CR-V Hybrid to reach all the places and all the environmental goals you want to reach.