Published July 30, 2019
The redesigned and revamped 2020 Honda Fit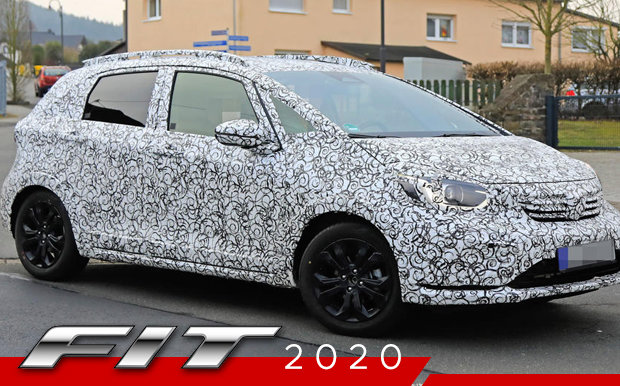 Eagerly awaited details on all-new 2020 Honda Fit have been coming in dribs and drabs, but it promises to be even more beautiful.
It will be redesigned to offer a new look and a curvier shape. As for the interior, it will most likely be equipped with a large infotainment screen in the center of the dashboard.
It's also likely that a number of current features will be retained in the 2020 Honda Fit, like the split-folding rear "Magic Seat," three-point safety belts on every seat, an electric power assist steering system and a steering wheel that lets you adjust not only the height, but also the distance from your body.
The 2020 Honda Fit is synonymous with safe driving
There will be more safety features and elements in the 2020 Honda Fit, which aims to be much more secure than its main rivals, the Nissan Versa and Toyota Yaris.
Airbags for the driver and front passenger

Front disc brakes and rear drum brakes

ABS, EBD and immobilizer systems
These are just a few of the elements we've been able to learn about. In any case, we should see the 2020 Honda Fit appear in showrooms sometime this fall.
What about the power of the 2020 Honda Fit?
We believe that Honda is envisioning a hybrid drive train for the Fit. It will probably be a variant of the configuration used in the latest Insight, in which a 1.5 L inline-four working on the Atkinson cycle is paired with dual electric motors, replacing the transmission. However, it might not offer the Insight's 151 horsepower, as the current Fit only produces 128 hp with its 1.5 L inline-four.
One thing's for sure: we can't wait to see the 2020 Honda Fit so we can show it to you!