Published May 3, 2019
The road to the electrification of all Honda models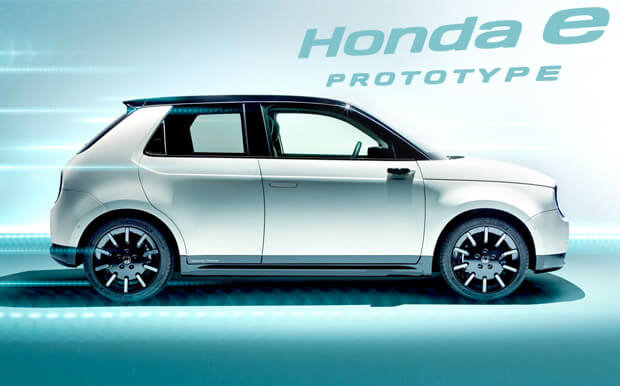 In recent months, Honda has made it known that the manufacturer intends to launch all of its vehicles on the road to electrification over the next few years.
In fact, between now and 2025, nearly all of the models coming out of Honda plants around the world will be powered by electricity. This will be the case in Europe from the start.
Meanwhile, the Honda Civic Type R will be converted to a hybrid model as of 2021. This comes as little surprise, given the fact that the NSX is already a hybrid—and sporty to boot.
Honda expects that full-hybrid technology will play a key role in achieving their objective of 100 percent electrification between now and 2025.
The road to the future, the EV
It's well worth pointing out that the Japanese manufacturer has been somewhat hesitant to take the electric vehicle plunge. But Honda is ready to jump in with both feet, as they realize that electrification represents the future of the automotive industry.
Parallel to the strategy aimed at increasing electric propulsion, Honda is following the lead of certain European manufacturers, like Volkswagen, by developing a holistic green energy system for their clients.
A glimpse of things to come
During the most recent Geneva International Motor Show, Honda unveiled a production version of its electric prototype. It will be at the forefront of the new road to electrification.
The e-prototype, itself, is a more complete version of the Urban EV, which Honda presented at the 2017 International Motor Show in Frankfurt.
Honda has made certain specifications of the car public, including the fact that it will have a range of 124 kilometers and that it can be charged to 80 percent in a half-hour. The electric prototype will use a CCS Combo DC fast charging socket. Honda also asserts that the rear-wheel drive car will feel "sporty".