Published September 4, 2019
What to expect in the 2020 Honda Accord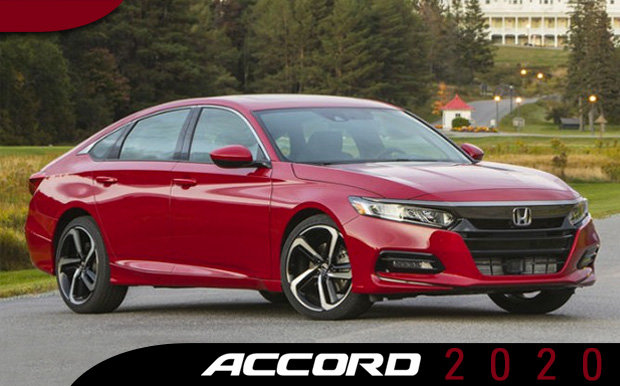 At age 44, this beloved midsize sedan that has proven its worth time and time again is still the best in its class. The 2020 Honda Accord is a star.
A star for families. The roomy, durable, solidly built interior can stand up to plenty of wear and tear. And in the 2020 Honda Accord, the quality of the interior has been enhanced. You can drive the kids to school in style.
The dashboard design, the colors, the seats and the trim materials all work together to ensure ecstatic driving pleasure behind the wheel of this new little hot rod.
Safe at all times aboard the 2020 Honda Accord
The 2020 Honda Accord remains a highly responsive car that can really hold the road. But the most essential feature of a family car isn't its daredevil drivability but, rather, its safety. And that's exactly what the Japanese manufacturer is offering you. Handling has been improved, the systems are safer and the vehicle promises a more pleasant ride than ever.
And you'll protect not only your family but also the environment. A hybrid system will now be an available option for those who are conscientious about maintaining the health of our planet.
The numerous qualities of the 2020 Honda Accord
Some of the other admirable options include a wireless charger that can connect to the infotainment system. Power-adjustable seats with memory and Smart Parking Assist are two more features that are sure to please busy owners of the 2020 Honda Accord who are always on the go.
When you consider the affordable starting price on top of everything else, here's exactly what you can expect from the 2020 Honda Accord: an excellent value for your money. Just like Honda has been giving us in this model since it first came out in 1976.